Working together, we seek to gain equality, opportunity, and independence for every legally blind

citizen,

not only in employment, but also in the right to participate fully in all aspects of our community.



Promoting opportunity, equality, and independence for legally blind people.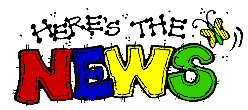 To subscribe to the new CCCB listserv, send an email to:
cccb-listserv-on@mail-list.com
If you have problems with the list, send an email to:
listmaster@mail-list.com
Please be aware that the listmaster is NOT the list owner, so you will need to give detailed information of the problem, and the name of the list. List master is responsible for the correct operation of the list commands, etc., not for list content, list offers, etc.
Questions? Contact the website committee.
Officers for 2021/2022
Zandra Brown, President
Viola Bentson, Vice President
Lynn Koral, Secretary
Terry Atwater, Treasurer
Community
Consider getting engaged in your community and join the Capital City Council of the Blind.
Click Contact Us!

Monthly chapter meetings have been moved online due to the Covid-19 pandemic. Please call or email for more information.