Working together, we seek to gain equality, opportunity, and independence for every legally blind citizen, not only in employment, but also in the right to participate fully in all aspects of our community.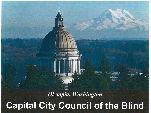 Promoting opportunity, equality, and independence for legally blind people.



Are you in need of assistive technology? How about a no-interest loan to make your home more accessible? Click onto the following link for more information: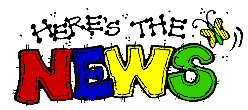 Want to become a member of the CCCB?
Click onto "Contact Us" at the right top of this page.
To subscribe to the new CCCB listserv, send an email to:
cccb-listserv-on@mail-list.com
If you have problems with the list, send an email to:
listmaster@mail-list.com
Please be aware that the listmaster is NOT the listowner, so you will need to give detailed information of the problem, and the name of the list. Listmaster is responsible for the correct operation of the list commands, etc., not for list content, list offers, etc.
Questions? Contact the website committee.
New Members - Check out our calendar page for our upcoming schedule and come join us.
Officers for 2018:
Gloria Walling, President
Berl Colley, Vice President
Alan Bentson, Secretary
Dan Lovell, Treasurer
Dues are due, please contact Berl with your dues for 2018 so we can include you on our membership list which goes out next month to the Washington Council of the Blind.
Community, consider getting engaged in your community and join the Capital City Council of the Blind.
2018 is here!, happy new year to everyone and may the new year bring you joy and happiness.