Working together, we seek to gain equality, opportunity, and independence for every legally blind citizen, not only in employment, but also in the right to participate fully in all aspects of our community.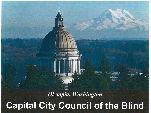 Promoting opportunity, equality, and independence for legally blind people.



This website is still under construction so please be patient as it is redesigned through your CCCB member input to the website committee.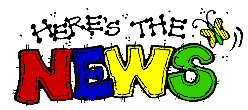 Looking for committee and topic circle members and chairpersons.
If CCCB members are interested in participating in any of our specific committees or topic circles, please e-mail your president at the following link:
to express your interest. Thank you.
Want to become a member of the CCCB?
Click on the following link:
To subscribe to the new CCCB listserv, send an email to:
cccb-listserv-on@mail-list.com
If you have problems with the list, send an email to:
listmaster@mail-list.com
Please be aware that the listmaster is NOT the listowner, so you will need to give detailed information of the problem, and the name of the list. Listmaster is responsible for the correct operation of the list commands, etc., not for list content, list offers, etc.
Questions? Contact the website committee.
Outreach Day was a success and we appreciate everyone's involvement there.
Members -Committee group chair persons will be selected the beginning of 2016. Please contact your president if you are interested in working within one of our committee groups or topic circles.